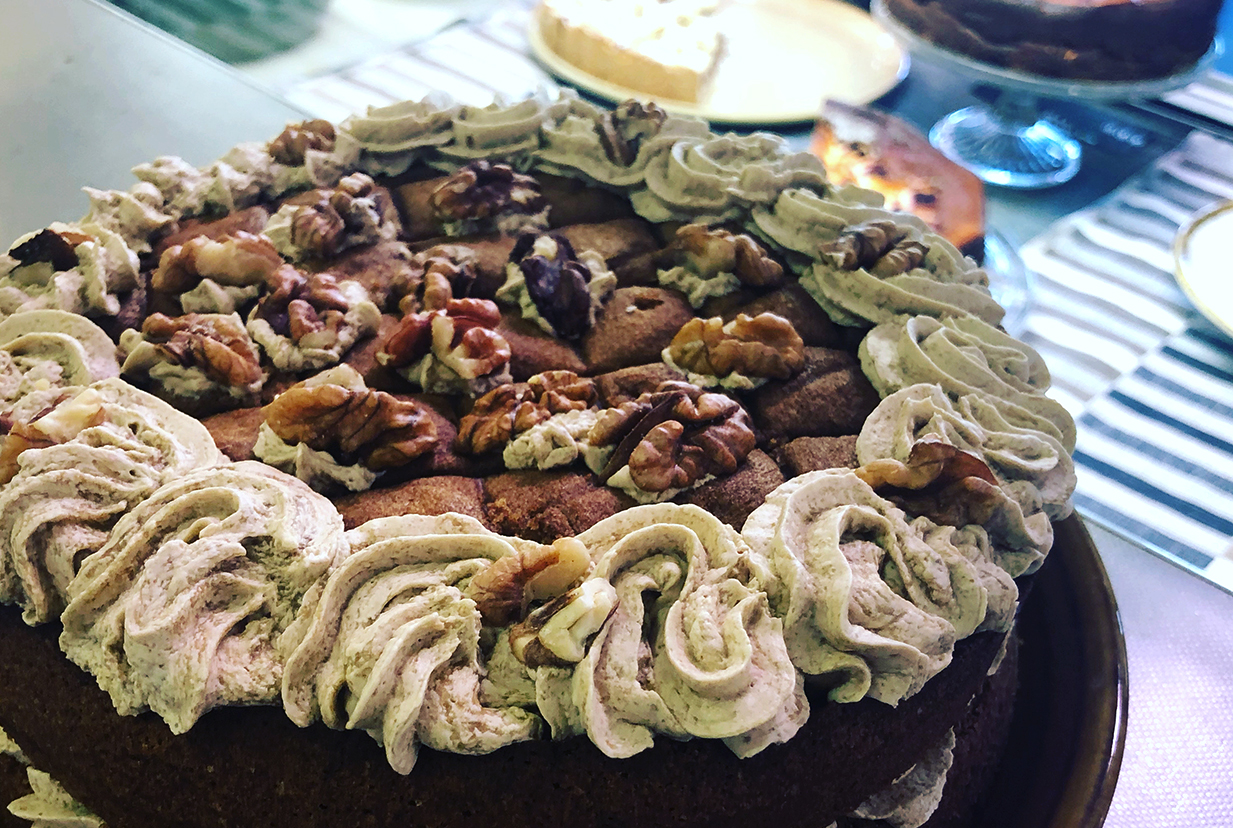 We're delighted to announce the opening of our new cookhouse-style steak bar in April 2017, celebrating Uptons' top notch meats and competition-winning food. You choose the cut, we'll cook it!
Using the finest, fully traceable, grass fed local aged steak. Team with our deli specials, and enjoy a premium coffee to drink in or take away.
Menu
Proper bacon sandwich or Champion sausage sandwich £4.50
Add free range egg £1
Upton's Full English £9.50
Chipolatas, champion black pudding, house middle bacon, 2 free-range eggs, toast & butter
Steak 'n' eggs £12.50
A lesser-known cut cooked rare, 2 fried eggs, harissa, local watercress
---
Three chipolatas & mustard £3
Sausage roll & tomato chutney £3
Scotch egg & brown sauce £4
Pork pie & piccalilli £4
---
Sandwiches
Peruvian Chicken Bagel £6.50
Peruvian marinated chicken, Aji sauce, coriander, lime. Britain's Best Bagel 2016!
Best of the South Wrap £9.50
Fillet steak, chipotle sauce, caramelised onion, rocket
---
Butchers Blocks (built for two)
Cheese £13
Today's three cheeses, local chutneys & crackers
Picnic £13
Pork pie, sausage roll, ham, roast beef, pickled onion, piccalilli, bread & butter
Cured £13
Salt beef, ham, smoked chicken, salami, gherkins, olives, bread & butter
---
Steak board (built for two)
All our beef is free-range and from Hampshire farmers we know and trust, which we age for 3 – 7 weeks. Please ask for more information on the current breeds and providence of today's cuts. All steaks are served with 2 salads from our deli counter.
6oz cuts
Rump, sirloin, rib-eye, fillet
8oz cuts
Rump, sirloin, rib-eye, fillet
10oz cuts
Rump, sirloin, fillet