Chocolate and Beetroot Cake
Serves: 8-10
Time: 60 mins
Difficulty: Easy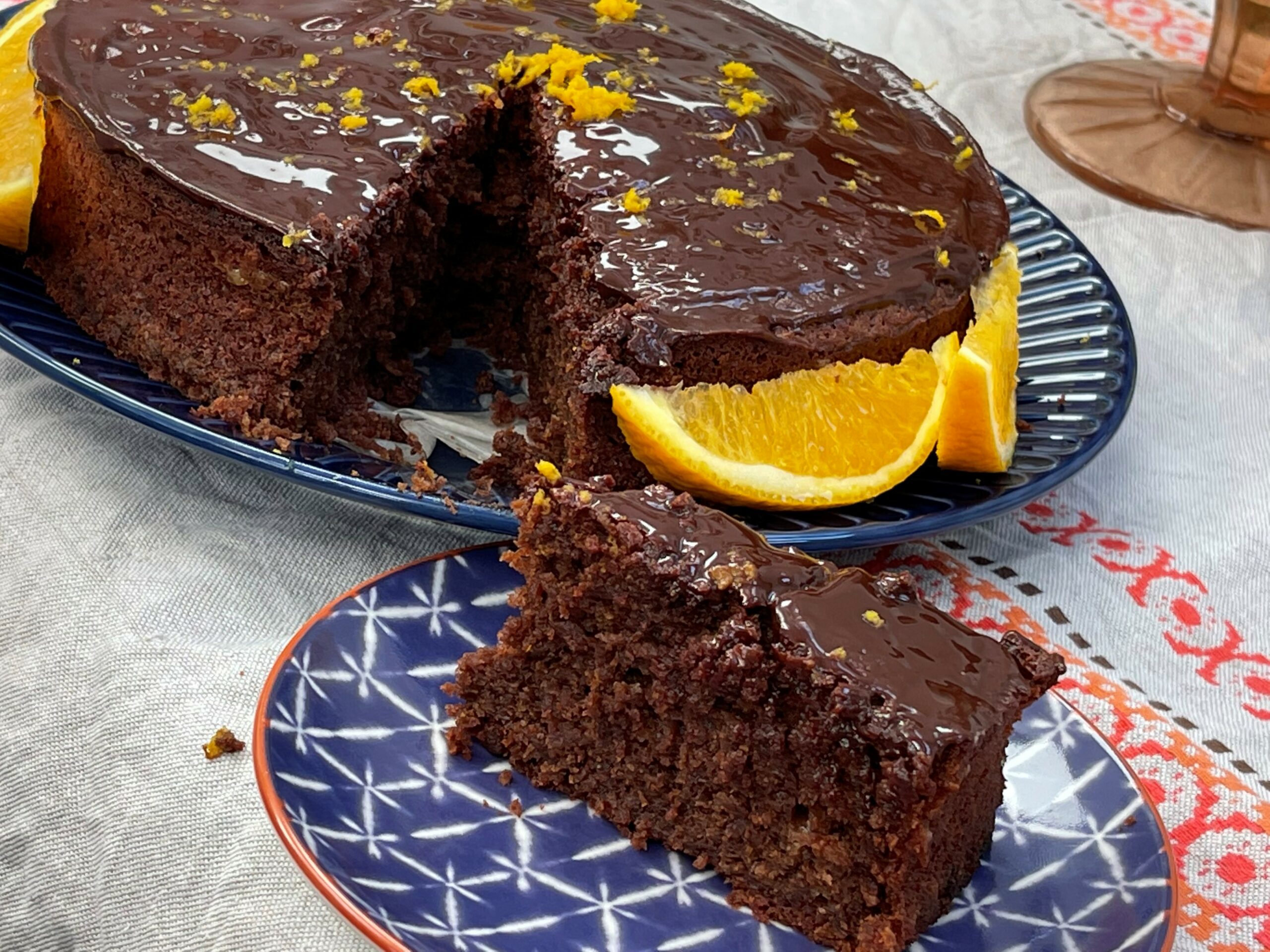 Ingredients
100g chocolate
125g butter
3 large eggs
170g light brown sugar
250g beetroot, grated
170g flour (plain or spelt)
2tsp baking powder
Method
Preheat the oven to 180ºC.
Line the base of 20cm spring form tin with baking parchment and grease the sides.
Melt the chocolate and butter in a heatproof bowl set over hot water. Leave to cool slightly.
In another bowl beat the eggs and sugar to combine, add the melted chocolate, beetroot and flour mixed with baking powder. Stir well and pour into the prepared tin
Bake for 40-45 minutes or until the inserted skewer comes out clean.
Serving suggestions:
Sift the icing sugar or cocoa powder over the cake.
Cover the cake with melted chocolate and grate orange zest all over.
Cover the cake with chocolate and decorate with nuts. Walnuts especially pair well with beetroot.
For a daring palette, serve with whipped cream mixed with a hint of grated fresh horseradish.
Tips
Beetroot
If using raw beetroot in this cake the colour of the cake will be a lovely dark red colour however the taste of beetroot will be a slightly stronger.
If using cooked beetroot, the colour will be more brown but taste of beetroot almost lost.
If using golden beetroot, the colour is of chocolate cake and flavour of beetroot very mild.