Serves: one loaf
Time: 2-3 hours mins
Difficulty: Medium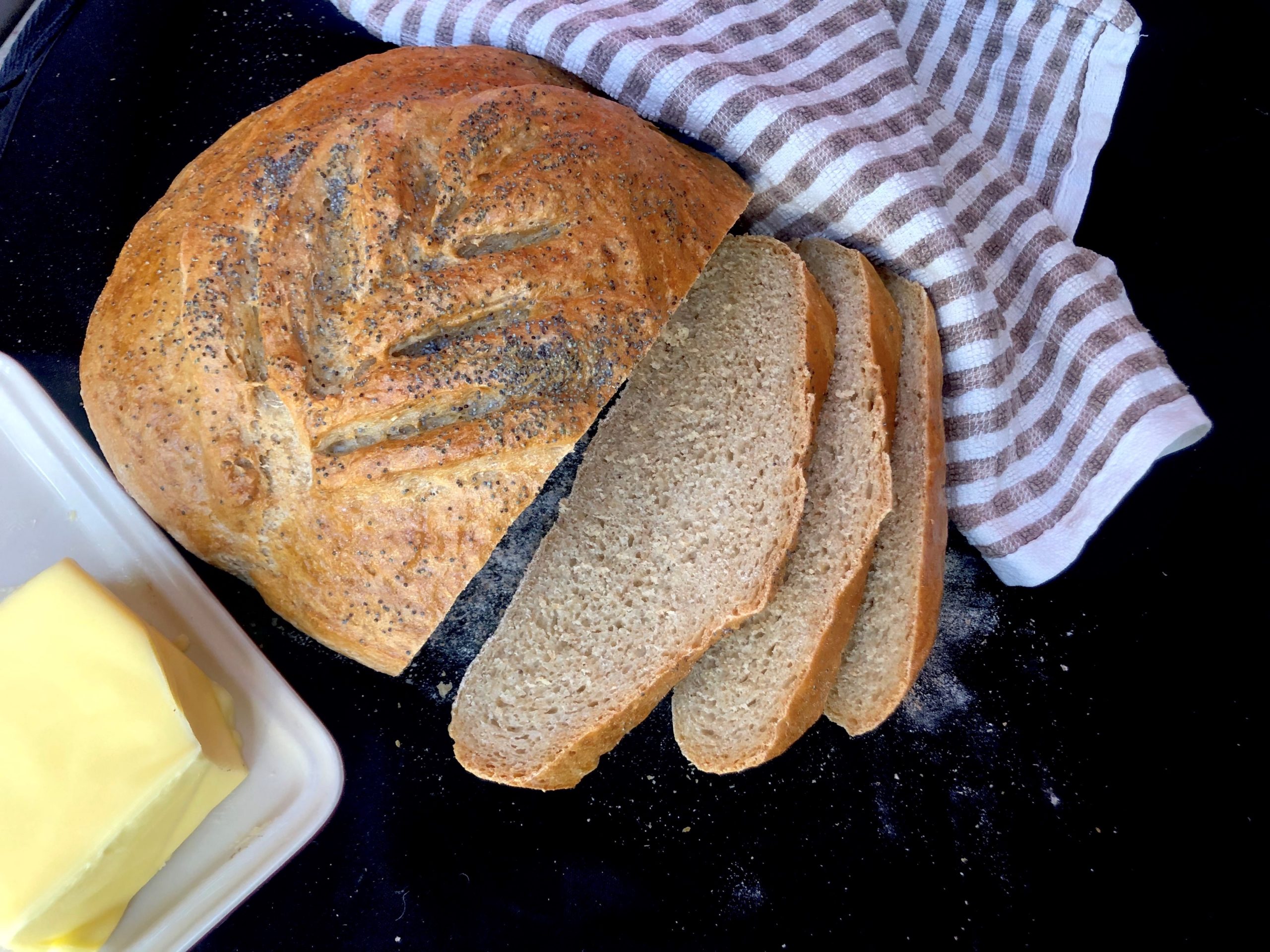 Ingredients
200g einkorn flour
300g strong flour
7g fast action yeast
2tsp salt
330g water
1tbs oil
1 egg for glaze
Seeds for garnish (optional)
Method
In a bowl mix both flours, yeast and salt.
Add the water and bring the mixture together into a dough.
Start to knead for about 10 minutes by hands or 5-7 minutes in food processor. If the dough gets sticky, add more strong flour.
The dough should be smooth, elastic and soft.
Place the dough in a clean bowl, roll the dough in oil to prevent sticking. Cover with a cling film or tea towel. If the bowl is not big enough and the dough might touch the tea towel during rising, sprinkle some flour on the top of the dough so it does not stick to it.
Leave the dough rising till it is almost doubled in size.
Take the dough out of the bowl and gently knead and shape. Place the dough on baking tray and leave to rise again for another 30-45minutes. It should feel soft and pillow like.
Preheat the oven to 200C.
Score the bread with razor or sharp knife. Glaze with egg wash (beaten egg) and garnish with seeds if using.
Bake the bread for 35-45 minutes. It is ready when you tap it underneath and it sounds hollow.
Leave to cool and then slice.