Banana Bread from my auntie Eva
Serves: 8-10
Time: 15 min prepparation, 55 min baking mins
Difficulty: Easy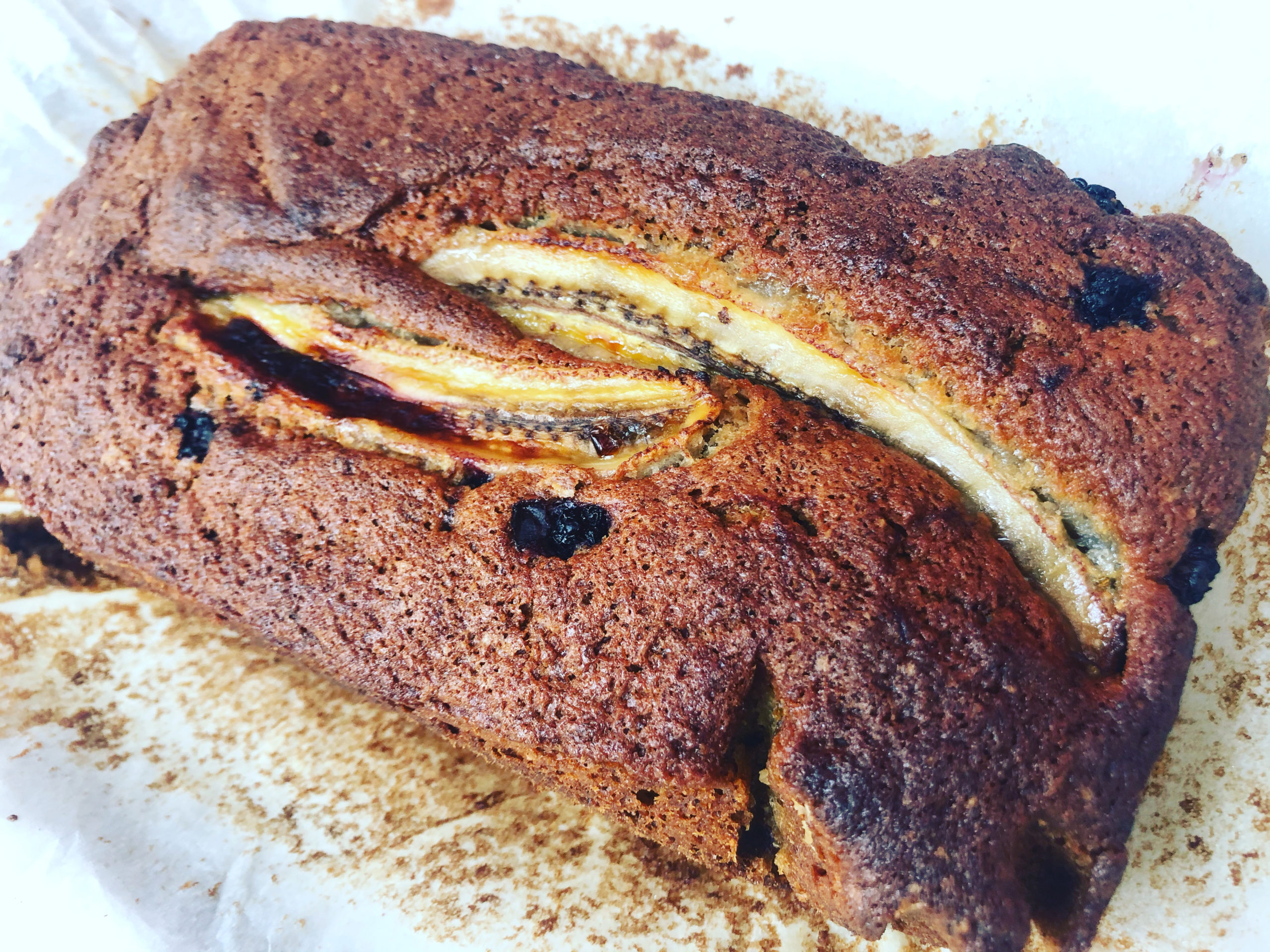 Ingredients
110g soft butter
200g sugar
1 egg
3 bananas plus one for the topping
100g coconut milk
2tbs lime juice
200g flour
1tsp bicarbonate soda
1tsp baking powder
Method
Preheat the oven to 180C. Line a loaf tin ( 900g size) with baking parchment.
In a large bowl mix the butter and sugar till fluffy and creamy. Using an electric hand whisk will make it quicker and easier.
Add the egg and mix well.
Add the bananas, if using electric whisk and bananas are soft there is no need to mash them beforehand.
Mix in the coconut milk and lime.
Add the flour, bicarbonate soda and baking powder and fold everything in.
Pour the mixture into the prepared tin and and place sliced banana on the top.
Bake for 55 minutes or till golden brown and when the skewer comes out clean.
Optional additions: (mix them in before pouring the mixture in the tin)
handful of chocolate chips
5-6 chopped dates
1 tsp of cinnamon
two handful of blackberries or blueberries
3tbs desiccated coconut
chopped nuts