Serves: 2
Time: 20 mins
Difficulty: Easy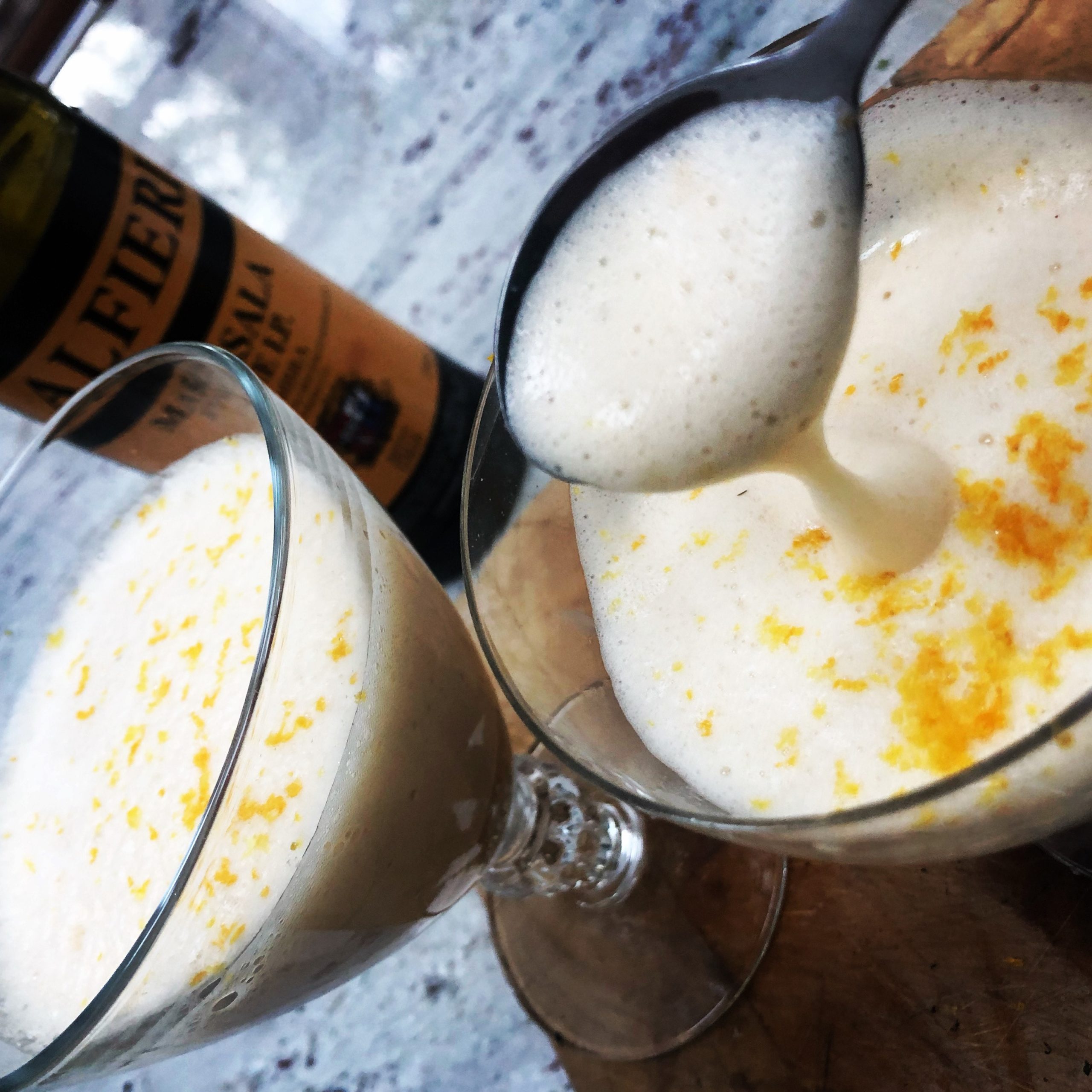 Ingredients
4 egg yolks
1,5tbs sugar
50ml marsala wine or limoncello
lemon zest or orange zest to decorate
Method
Prepare a large bowl preferably stainless steel that can sit on top of a sauce pan.
Place the egg yolks and sugar in a bowl and using an electric whisk, whisk till light and fluffy (about 3min).
Add the marsala or limoncello and whisk well.
Place the bowl on top of the saucepan with simmering water. Make sure the bowl is not touching the water as the eggs can become scrambled.
Keep whisking until the mixture thickens and doubled/trippled in volume. this will take about 10-15min.
The zabaglione is ready when it is thick, light and foamy..
Pour the mixture into two glasses, decorate with grated lemon, orange, fruit, biscuit, mint leaves or edible flowers.
Tips
You can keep leftover egg whites in the fridge for up to 3 weeks. You can freeze the egg whites.
You can use them in omelettes, making meringues, pavlova or egg white scrambled eggs (not everyone likes it though).