Serves: Makes 4
Time: 120 mins
Difficulty: Medium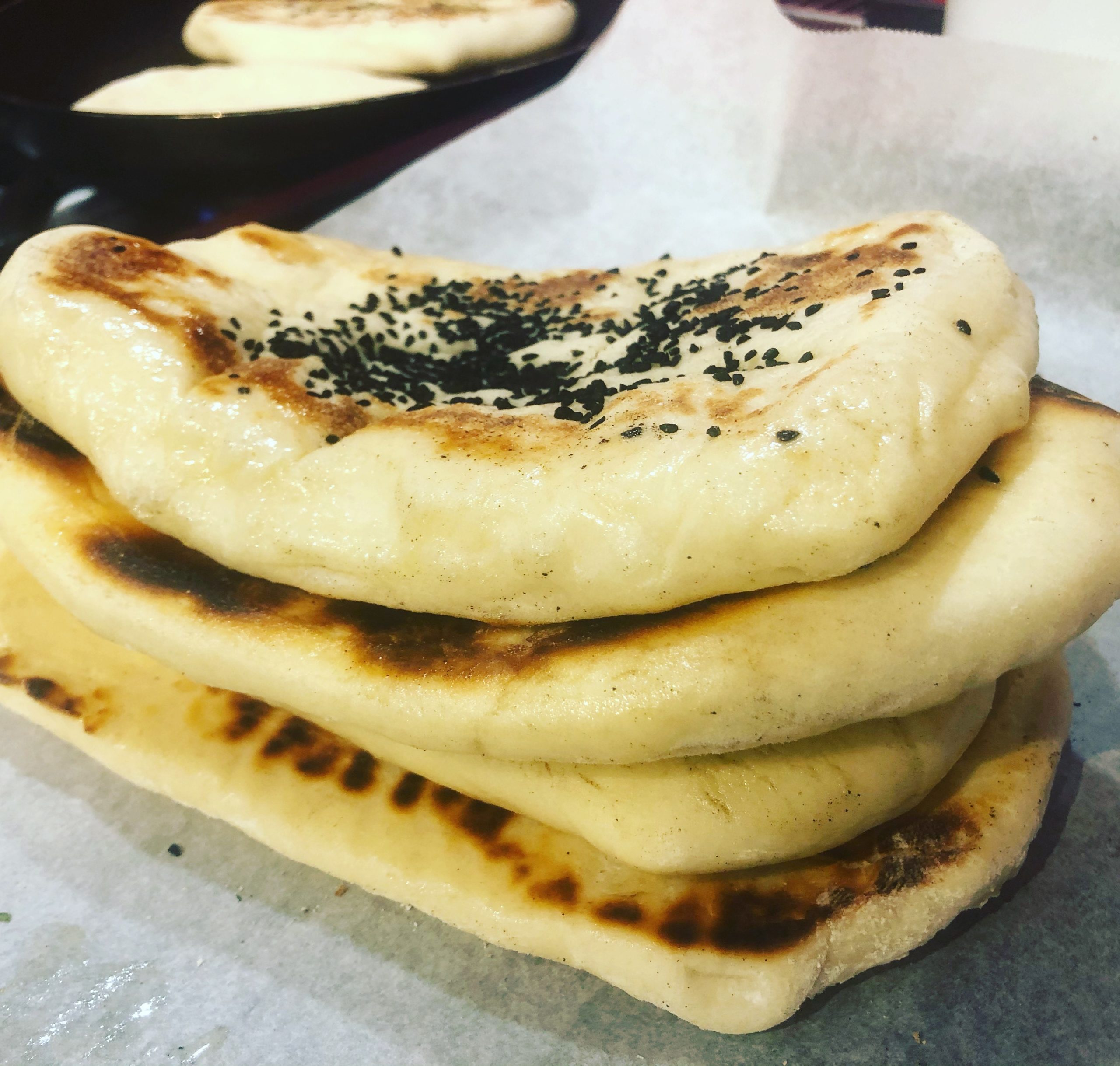 Ingredients
300g strong flour
2tsp fast action yeast
1tsp of salt
1tsp sugar
1tbs butter, melted
150ml lukewarm milk
80g yogurt
1tbs Nigella seeds (optional)
2-3tbs extra butter for brushing
Method
In a large bowl mix the flour, yeast, salt and sugar.
Add the butter, milk and yogurt, stir well to make a dough.
Put the dough in a mixer with a dough hook attachment and mix until dough is firm but elastic. Alternatively knead by hand for at least 10 minutes adding flour and water if necessary.
Shape the dough into a ball and put it in a large clean bowl. Cover and leave in a warm place until its doubled in size, for about an hour.
The dough should feel puffy and soft.
Preheat the oven to 200C.
Line the baking sheet with greaseproof paper.
Place the dough on a work surface and divide the dough into 4 pieces.
Using a roll pin, roll each piece of the dough into a teardrop shape.
Brush the naan with melted butter and sprinkle with Nigella seeds or leave plain.
Bake for 10-12 minutes or until golden-brown and cooked through.