Spiced Mung Bean & Lentil Salad
Serves: 4
Time: 25 mins
Difficulty: Easy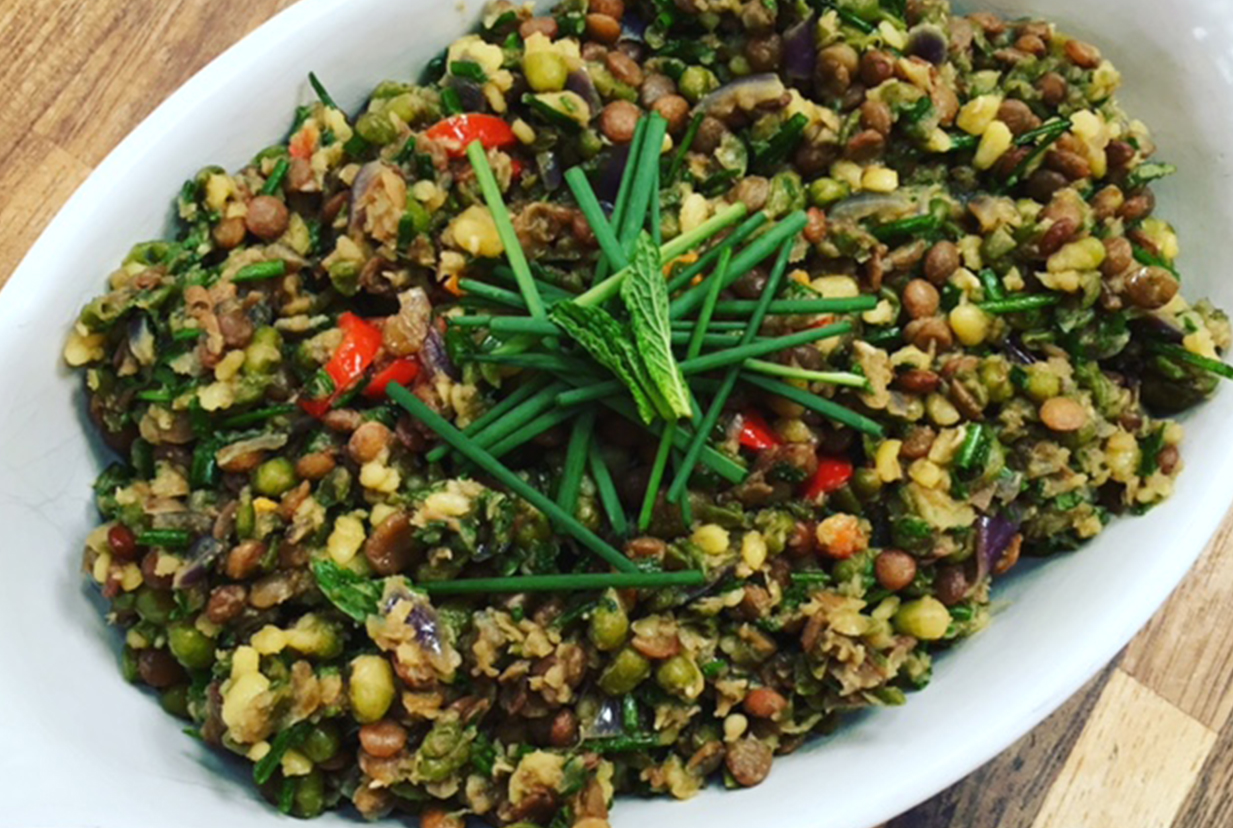 Ingredients
150g mung beans
100g lentils, green or brown
1 bay leaf
1 red onion, finely chopped
25g ginger, finely chopped
2 garlic cloves, crushed
1tsp turmeric
1 tsp ground cumin
1tsp ground coriander
4tbs chives
2tbs mint
salt & freshly ground black pepper
extra olive oil and lemon juice to taste
Method
Soak the beans for 4 hours or overnight. (mung beans can be cooked without
soaking however they will take longer to cook)
When the beans have been soaked place them in a medium sized saucepan,
cover with 500ml of cold water, season with salt and cook gently for 20-
30 minutes or until soft.
In another saucepan cover the lentils with 500ml cold water, season with
salt and boil for 15-20 minutes or until soft.
Strain beans and lentils and leave them to cool slightly.
In a small frying pan heat the oil and soften the onions for 5 minutes, add
the ginger and cook for another 5 minutes or until onions are translucent.
Add the garlic and cook for a minute or two.
Add the spices into the pan and fry gently for a minute.
Mix the lentils, beans and onion mixture in a large bowl, toss with herbs, season with salt and freshly ground black pepper and drizzle with lemon juice and olive oil to your taste.
Serve hot or cold.
The salad re-heats very well even next day. For extra freshness add little
extra freshly chopped herbs.