Serves: 2-3
Time: 120 mins
Difficulty: Medium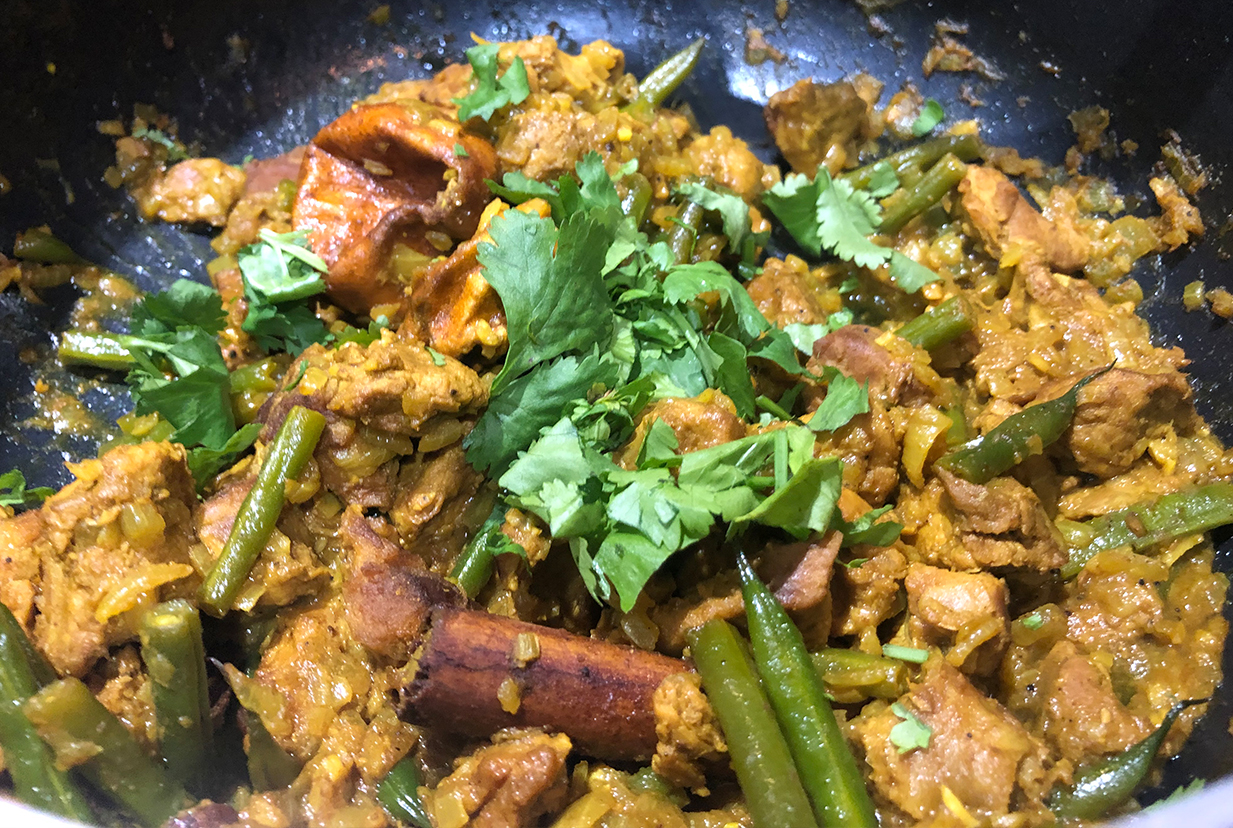 Ingredients
2 onions, finely chopped
1 clove garlic, finely chopped
2cm piece ginger, finely chopped
500g diced lamb (shoulder or leg)
2 dried limes
1tsp lime powder
1tsp turmeric
1 cinnamon stick
1l of water or stock
100g green beans, chopped in 3cm pieces
salt and pepper to taste
1 chilli, chopped (optional)
large handful of coriander, chopped
Method
Heat the oil in a large pan and soften the onions till translucent, for about 10 minutes. Add the garlic, ginger and lamb and brown the meat till seared.
Add the dried limes and all the spices, cover with water or stock and cook for 1.5 hours or till the meat is almost tender.
Add the beans and chilli if using and cook for another 20-30 minutes till meat and beans are cooked and soft. Keep adding more water or stock to prevent the dish sticking and burning.
The dish should be semi-dry however keep it more liquid like if you prefer.
Stir the chopped coriander through at the end.
The flavours will develop overnight so if you have time, cook this dish the day before serving. Warm through till piping hot and serve with saffron rice.